The Legacy Of Noname General is a point and click adventure programmed in QuickBasic. Since i don't want to create just another point and click adventure I'll try to create a unique graphical design and interesting story.Story will be mixture of D.Lynch Lost Highway and R.Zelazny "pocket world" motif.
Updates:
11.11.2002:New demo of LONG is available!Mostly a change in code.Some new stuff. New main menu,redrawed and redesigned story intro and a new scene with text routines.Check it if interested.
19.9.2002:I'm back from the summer hollydays..Did few images.Nathan lost a lot of stuff from his hard disk but we won't cave.LONG will be finished!Some images i made: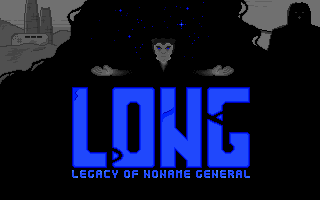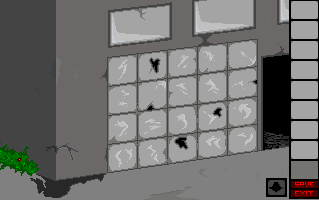 2.4.2002:Nathan,offered he's help to work on this project.He's another QB game designer.For now he is making some art for the game.He's help will be very usefull and motivating.